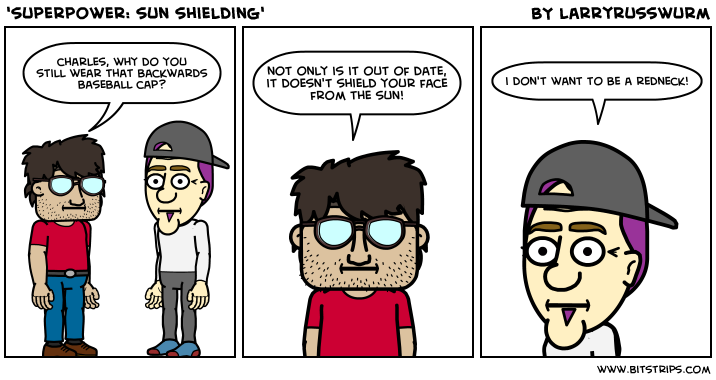 I made myself a deal when I thought of this cartoon. I knew I was going to publish it for today but I didn't know the how of it. I said if there is an easy to use backward baseball cap in Bitstrips I would use the service. If you don't know, Bitstrips is a service that non artists or non conventional artists can use to make comic strips. There are character and strip generators that are very versatile. So if you're funny and lacking an artist or serious and like graphic art for your stories, you might be interested in Bitstrips.
Of course, Bitstrips is competent enough to have that backward pointing baseball cap so today's strip is courtesy of them and me.
I published two strips last year called the IOC Files, the full story being here. I let down my country by not publishing them till after the Vancouver 2010 Olympics. If you live in the UK and don't want to let down your country in 2012 you can use the same strips since they fall under a Creative Commons Attribution-Noncommercial-Share Alike 3.0 Unported Licence.