My new book, Fabricated, links together fundamentally different fantasy machines. The following diagram lists these fantasy machines and the story in Fabricated that contains the link.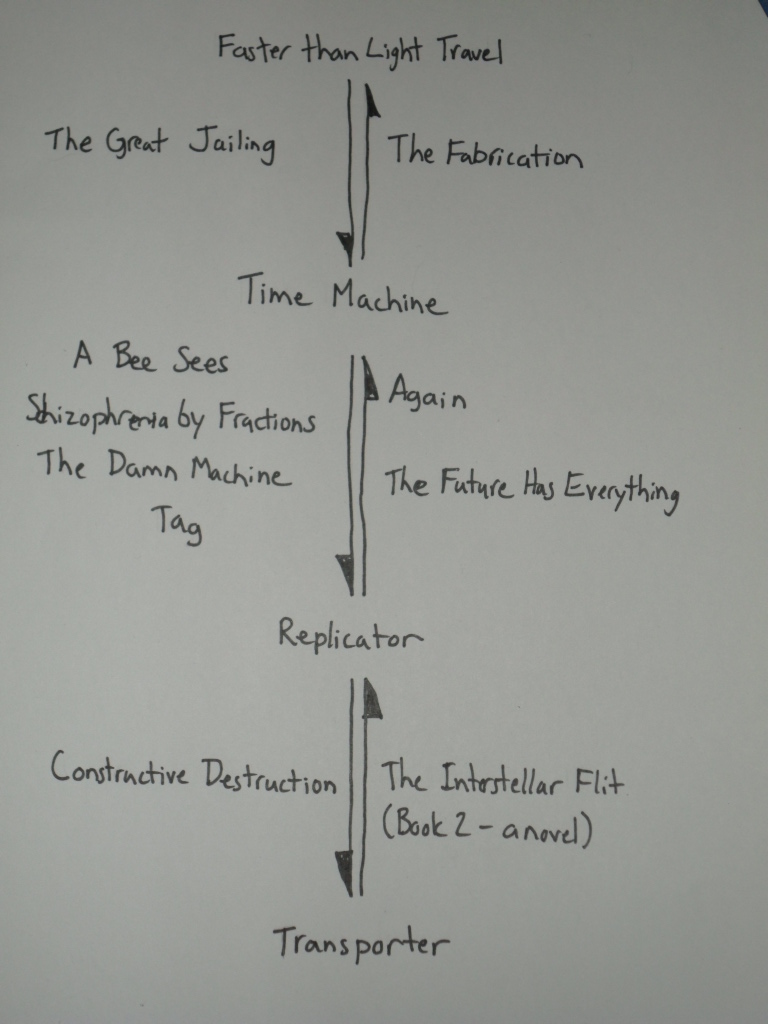 Notice how the arrows connecting the machines only go one way. This is because these aren't straight equivalences. Going the other way between the machines is different. The other way is shown on the other side of the half arrows.
You can already get my book in paper or electronic form, from Amazon. the link is given at the top right. Sunday, April 23rd, I will be at the Stratford Book Fair for the hard launch of Fabricated. If you're in southwestern Ontario that day you can see me there from 1pm to 6pm. Admission is free.
Notice that the bottom right corner of the diagram gives a tease of what the Interstellar Flit is about. It will be the first novel and second book in the series. All books in the series can stand alone.